look at this!
SEE OUR NEW AND IMPROVED WEB SITE AT
Welcome to Hulan Fleming's Web Site
Inspired By Terrorist Attack Of September 11
16 x 20 Matted Size Signed Prints Only $40.00
Plus Shipping

# 70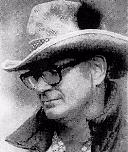 Hulan Fleming
Thank You for stopping by ,
Please Look Around and see the many creations of my life long work.
Hulan Fleming
Artwork © Copyright Hulan Fleming. All rights reserved.